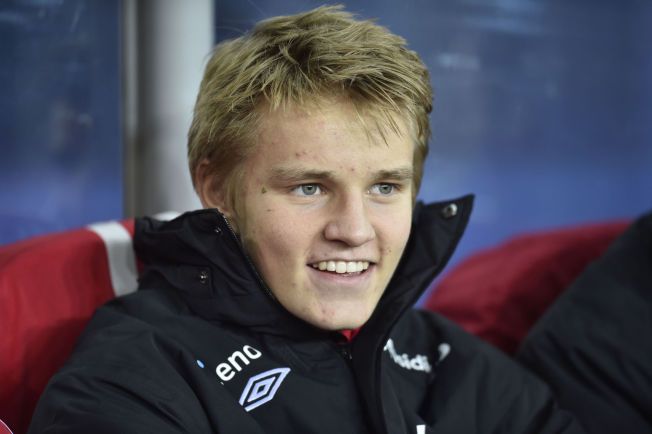 Reports to VG: Ødegaard in Madrid to close Real deal
Ødegaard has landed in Madrid – again. The 16 year old Norwegian is close to signing with Real Madrid, according to information obtained by VG.
ARTIKKELEN ER OVER FIRE ÅR GAMMEL
Sources at the Norwegian airport Rygge outside the capital Oslo say that the Norwegian wonderkid, his father Hans Erik (40) and his agent Tore Pedersen (45) left Norway in a private jet around 7.30 PM Tuesday evening. Three hours later the Norwegian delegation landed in Madrid.
According to information obtained by VG, the objective of the trip is to reach an agreement for a transfer from the Norwegian club Strømsgodset to the Spanish giant. Ødegaard is looking to get a spot in Real's first squad right away. A shirt with the number 16 on the back is has already been printed to show how much Real Madrid wants the Norwegian midfielder.
Original article in Norwegian: Opplysninger til VG: Martin i Madrid for å bli Real-spiller
This is the third time Martin Ødegaard's father, Hans Erik Ødegaard, visits Real Madrid in the last six months. Martin himself has also visited the 2014 Champions Leauge winners once before.
This time Ødegaard intends to close a deal with Real Madrid, sources tell VG.
VG spoke with Hans Erik Ødegaard about an hour before the private jet left Rygge airport. He refused to comment on whether he was taking his son to Madrid or not. His agent, Tore Pedersen, also refused to comment.
- I'm in Norway, Pedersen wrote in a text message to VG arount 7.30 PM Tuesday.
When VG called Hans Erik Ødegaard and Tore Pedersen an hour later, both their phones were turned off.
Translated by Audun K. Jahren, VG.
Kommersielt samarbeid: Rabattkoder