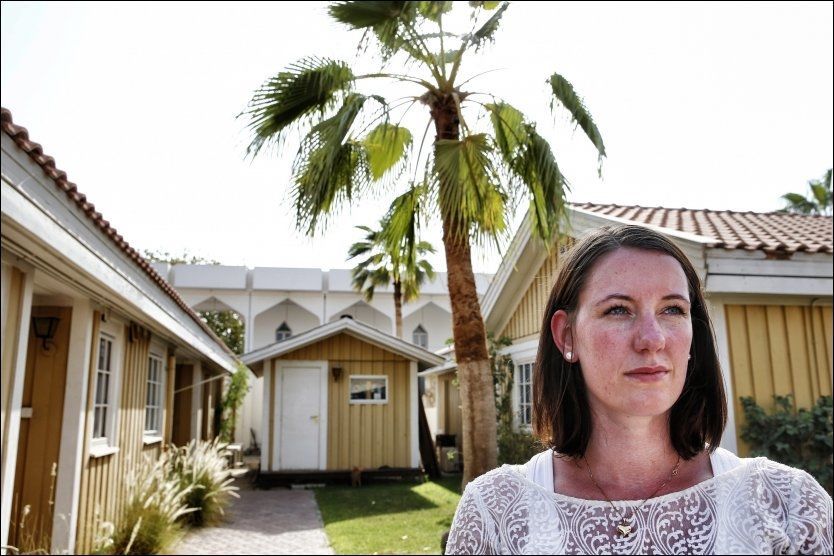 Marte Dalelv (24) has been pardoned in Dubai
DUBAI/OSLO (VG) Dalelv was sentenced to prison after reporting a colleague for rape. Norways foreign minister confirms that she has been pardoned.
Artikkelen er over seks år gammel
Dalelv reported her colleague for rape while on a business trip in Dubai in March. She ended up being thrown in jail and charged herself.
Last week Dalelv was sentenced to 16 months in prison after being convicted for having extramarital sex, drinking alcohol without permission and giving false statement to the police.
Dalelv appealed the case and has been anxiously waiting for the next round of court hearings. She received a summon to meet Dubais chief prosecutor on monday.
- I have no idea about what could happen tomorrow. I am very anxious, she told VG the day before the meeting.
She got the news about the hearing around 11 a.m. local time. A few minutes later the norwegian minister of foreign affairs, Espen Barth Eide, held a press conference in Oslo.
- She is free and can go home when she want to, he said.
- The Emir got her pardoned himself, Bart Eide elaborated to VG.
- Its historic that this matter had such a quick solution, and that the highest circles in Dubai intervened.
After the alleged rape Dalelv was first suspended and then fired bye her employer, Al Mana Interiors. The given reason was «unacceptable and improper behavior». The company's managing director, Mr. Wissam Al Mana, signed the letter personally. Al Mana is married to pop star Janet Jackson.
Kommersielt samarbeid: Rabattkoder