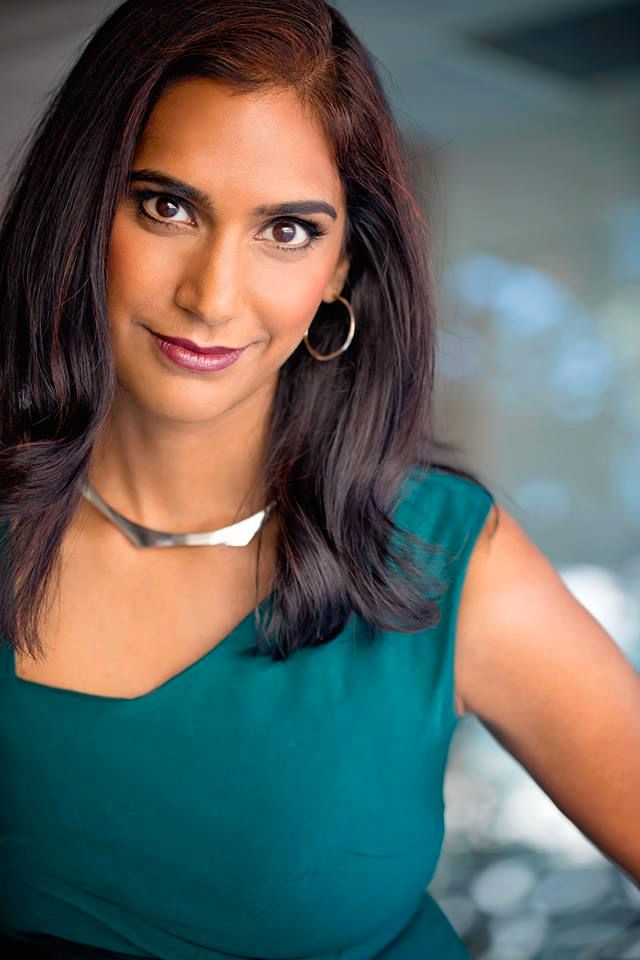 Former FBI agent about Trump: "Why lie if there is nothing to lie about?"
NEW YORK (VG) Former FBI agent Asha Rangappa is convinced that Special Counsel Robert Mueller has more aces in his sleeve in the investigation of Donald Trump's election campaign.
Artikkelen er over to år gammel
"I think there is very much we have not yet seen – and that Mueller will reveal going forward," says Rangappa, a former FBI Special Agent, in this interview with VG.
Multilingual Rangappa was recruited to the FBI in New York after the 9/11 attack in 2001 to work in counterintelligence. Now she is working as a director and senior lecturer at the Jackson Institute for Global Affairs at Yale University.
Nothing divides America more than the Mueller investigation: While the Republicans claim there is no evidence of a suspected conspiracy between the election campaign and Russia, and an angry President Trump calls everything a witch hunt, Mueller continues his work - with the Democrats' full support.
The investigation has so far resulted in over 100 criminal charges against 19 people and three companies.
Frustrated Republicans believe that Mueller has gone beyond what they believe is his mandate, namely to investigate the actual conspiracy. Trump is raging because Mueller is also examining his business empire.
"Although the mission was to investigate a conspiracy, Mueller may also investigate all the crimes he finds along the way. When it comes to looking at Trump's business, this is very relevant because it is a matter of national security," says Rangappa, and elaborates:
"If Trump has been doing business with the Russians over the years, they have knowledge of him. He may be exposed to embarrassment which again opens the possibility of extortion and crime. And that will affect his behavior."
Rangappa refers to the allegations that Trump was in a hotel room with prostitutes in connection with the Miss Universe competition in Moscow in 2013.
"If there is really a recording of activities in this hotel room, he may have a motive for it not to come out, for example because he does not want himself or her wife to be humiliated. Russian intelligence understands which buttons to push."
NORWEGIAN VERSION: Hvorfor lyve hvis det ikke er noe å lyve om?
– Some believe that Trump will fire the Deputy Attorney General Rod Rosenstein and then Mueller to stop the investigation. Will others in the FBI take over the investigation if he fires one of them?
"Yes, it will continue. There is so much structure, bureaucracy and security in the FBI, and it's not just one person who controls an investigation. In this investigation, 19 people are currently being charged. And I think we've just seen the tip of the iceberg. This has become too big to stop."
– Trump went straight for the throat at the Department of Justice and the FBI from the beginning at his presidency. Is it unthinkable that there are people within the organization who have decided to take revenge, as his supporters claim?
"It is not possible and there are many systems in place that will prevent any abuse. One person in the FBI can not alone decide to investigate someone. You must have search warrants and FISA (Foreign Intelligence Surveillance Act) orders approved by a judge. Clearly, you can engage in conspiracy theories ..., I could for example say that aliens were behind the 9/11 attack on the United States, but that's not the case. Does anyone really believe that 14,000 FBI agents distributed in 56 field offices in the US and Puerto Rico have joined forces to take revenge against Trump?" she asks.
Rangappa thinks it's a dead end when Trump supporters talk about the two FBI agents Peter Strzok and Lisa Page who had a romantic relationship and exchanged hundreds of negative text messages about Trump.
The president's supporters believe this proves a conspiracy in the FBI to harm Trump. Mueller removed Strzok from the investigation when he heard about the messages.
"If there is evidence that someone has been biased, the FBI will go back and double check everything before they have to present it in a courtroom and perhaps in front of a jury," she said.
– What about the Republicans in the House Intelligence Committee who stated that there is no evidence that the Trump campaign coordinated with Russia?
"It was amazing. Have they interviewed or investigated anyone at all? Look at the different pieces here: There is plenty of evidence that Trump's campaign manager Paul Manafort and his assistant Rick Gates communicated with Russian intelligence during the campaign. Manafort also came into the campaign at a time when he was in great debt - and still offered to work for free. Trump advisor Carter Page was also under FISA monitoring for his contact with Russia. I do not say that President Trump knew this, it may be that he did not, but to say there is no evidence is bizarre, yes, a willful blindness."
les også
LPGA-star on Trump: «He cheats like hell»
– How significant is the meeting at the Trump Tower in June 2016, where three Trump employees sat down with Russians following a promise to get dirt about Hillary Clinton. And is it credible that Trump had no knowledge of the meeting?
"I think it's highly likely that Trump knew about it. But nevertheless, this is not an position of the president that strengthens his case. If he really did not know that three of his most important people had this meeting, it would mean that things happened in the election campaign that he was not informed about. Then, Trump must admit that there may have been someone who coordinated with Russia – he can not rule it out the way he did."
– On the flight home from the G20 meeting in Germany on July 8 last year, Trump contributed to the false statement to New York Times about the background of why his son said yes to the meeting in Trump Tower. The statement falsely said the meeting was only about Russian adoptions. But is this proof of coordination when it was only a statement to the media, not to the FBI?
"It's not obstruction of justice, but this action can say something about the motive of firing the FBI director James Comey. Mueller must, of course, prove that there were corrupt intent for it to be illegal. But remember, Donald Trump contributed to this letter even though he knew it was a lie, and if you are Mueller and examine a possible cover up, you will see that the president does not tell the truth when the action implicates him or his family, Rangappa says, and continues:
"My other point is as follows: There is not a single person in Trump's sphere who has told the truth about his contact with Russia. They have either lied, denied or covered up. If there was no so-called conspiracy or coordination, if all are just ordinary business relations, why keep all their contact with Russia secret until they are forced to tell the truth? Why lie if there is nothing to lie about?"
– What do you think of the fact that James Comey - after he was fired – gave some of the notes from his meetings with Trump to a professor's friend with a message to forward them to the media.? In his book, Comey writes that he did this as an private citizen, but this was still under Muellers ongoing investigation. Isn't that destructive to both Mueller and the FBI's reputation?
"What's in the book is approved by the FBI, so it should not reveal anything about Mueller's investigation. But I have mixed feelings for the book. Comey has some excellent points and seems credible, but it also creates a feeling that he is speaking on behalf of the FBI. And since Comey comes with so many personal considerations about Trump, it gives extra wind in the sails to those who say that the FBI is trying to take down the president. It is dangerous. In my opinion, we must now let Mueller do his job in peace."
Donald Trump has several legal issues. His new lawyer admitted that Trump knew that his personal lawyer Michael Cohen paid $ 130,000 to pornstar Stormy Daniels to keep quiet about an alleged affair in 2006.
"The payment can be a violation of the strict rules for financing an election campaign, although both Trump and his new legal adviser Rudy Giuliani strongly reject this."
– They say that Trump used funds from a private family account to reimbursh Cohen and that this had nothing to do with the election campaign.
"What makes this so interesting is the timing: They paid the money 12 days before the election day. It would undoubtedly have hurt Trump's campaign if this story came out," Rangappa emphasizes.
SPECIAL: VG exposed the largest child sexual abuse forum. It was run by the police.
"What do you think of Trump describing the raid against Cohen as "a break in" and "an attack on our country"?
"This was anything but a burglary and an attack. A search warrant like this demands that a neutral judge in New York was presented with enough evidence to justify the greatest invasion of privacy, namely entering into someone's home. And this bar is even higher for a lawyer," says Rangappa.
Kommersielt samarbeid: Rabattkoder